Shemale Amy Daly
Shemale Amy Daly is back with another steamy update for you guys. You gotta see her jerking off her dick in front of the camera. She can't do a thing without her camera, she really loves sharing all of this with you. Amy loves playing with herself and that keeps her busy most of the time. No surprise there! But somehow she makes it more and more interesting with each episode. It's just like you are there with her, in the middle of the action.
Amy was home today so she decided to shoot another great episode for you guys. It's been too long since her last episode and she knows it. She was so busy, but now she really wants to make it up for all those missed updates. It didn't took her too long to get her dick out and to started rubbing in while recording everything with her camera. This was all for today, but make sure you return to see more of our favorite shemale in action. Enjoy it!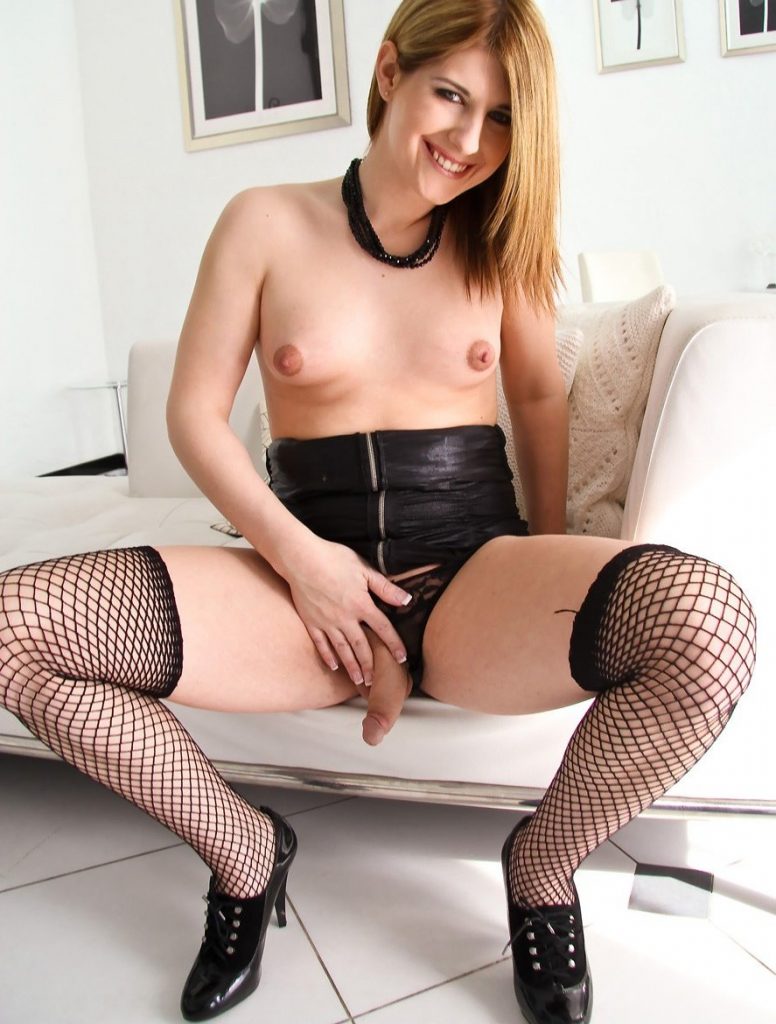 Enjoy watching Amy wanking off her dick!